Monthly Discussion Series Videos
'Getting Comfortable Being Uncomfortable'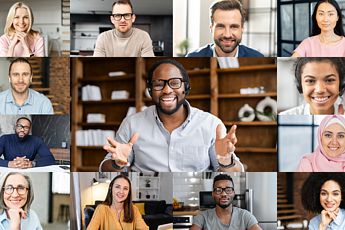 It has been a year like no other as we continue to live through a period of history that we will be talking about for many years. We have experienced a range of challenges, yet have also been inspired in unexpected ways. There have been opportunities because of these challenges and many stories of growth and potential as a result of new norms, new practices and new ways of working. The resilience illustrated in these stories are promising. Building our resilience helps us to endure as we continue to work through these challenges as well as to be there for others who need our support. With that purpose in mind, I created the following virtual discussion series to explore a variety of topics with several accomplished leaders.
You can watch the videos of the meetings below.
RESILIENCE DURING COVID-19
September 29, 2020 8:00 - 9:00 AM
Personal stories of growth and inspiration with a panel of distinguished leaders:
Laurie Halloran
President and CEO of Halloran Consulting Group
Dara Lee Lewis, MD
Physician at Lown Cardiovascular Group and Brigham & Women's Hospital
Ilhiana Rojas
Chief Development Officer at ALPFA Boston and CEO of BeLIVE Coaching & Consulting
Leigh J. Tucker, CPA
Principal, Nonprofit at CLA
Watch the video
What people said about RESILIENCE DURING COVID-19
"What a wonderful way to start the day - with words of wisdom and encouragement. Thank you Rita and panelists!"

"The webinar this morning was high quality, a great selection of speakers, and huge insights. So many of the stories they shared were applicable to my own life; taking time to think through how all these transitions are affecting us was very valuable. Congratulations on a high value event."